ABOUT ISABELLE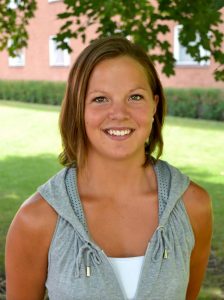 When it comes to working out I'm a real omnivore. I like to move, to move a lot and to move in different ways. I think that variation really is a keyword when it comes to taking care of our bodies, to enable ourselves to stay strong and healthy throughout our lives. One of my strongest motivators is spreading knowledge about how our bodies are meant to move and function in motion and physical exercise. Our bodies heal, grow stronger and are best maintenanced through movement, both physically and mentally. I believe that moving and working out should be driven by and filled with joy! If working out is joyful and challenging, the chance of us working out increases exponentially. I have been in the sweaty work-out business since 2006, when I did my first instructor-course. Throughout the years I have gained insight into many different concepts through numerous workshops, courses and lectures. The most meaningful concepts to me, upon which I build my practice, are the GIFT – Gray Institute for Functional Transformation, 3D Function's 3D Trainer program and the Global Yoga Instructor-course.
My practice includes personal training and rehabilitation of serious injuries. Our bodies have an amazing ability to heal, as long as we give it the right conditions to do so. The right type of movement combined with a nutritious diet and the right type of mindset can overcome and heal anything from herniated and ruptured discs to broken knees or shoulders.
CONCEPT
3D TRAINING AND REHAB, MY WAY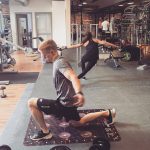 When working with clients and group training moving our bodies in all three dimensions is the main theme. Whether you're young, old or something in between our fundamental movement has to be healthy and strong. When the foundation of my way of training is laid down we adapt and evolve it for you to reach and exceed your goals, feeling strong, confident and full of energy.
If you want my help in rehabilitating an injury I always start with a thorough run down of your physical history. In my experience the area of your body which is in pain is rarely the cause of the problem. Therefore I always scan your movements through a series of tests, adapted to you and your history.
MY YOGA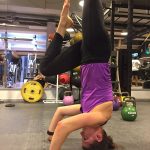 My yoga practice is all about consciously connecting your breath to your movements. I think of myself as a source of inspiration in yoga, rather as a teacher or a guru. I want to convey the joy in being able to control and connect your breath to your movements, to be able to stay calm and breathe even though the position you're in feels tough or scary.
My yoga is varied and playful and people who join my practice often compare it to vinyasa flow or power yoga.
DEEP TISSUE/FASCIA TREATMENTS
Really simplified you could say that the fascia is the tissue that connects our bodies and makes sure that our organs are protected and in the right place. The fascia is getting a lot of attention right now and many studies are carried out to discover more about this versatile part of our bodies.
Monotonous movement, repetitive stress and physical injuries all have negative effects on the fascia and causes it to swell and harden. This in turn leads to reduced blood circulation and an inhibited nerve communication with the affected area. Unfortunately this causes the area to be more prone to injuries. A healthy fascia is like an elastic and lean spiderweb which gives you an agile and stress resistant body.
During a treatment I separate and hydrate your fascia through massage-like movements with varied pressure to restore blood circulation and nerve impulses. The combination of deep tissue treatments and 3D training has in my experience proven to be extremely effective in pain relief and rehabilitation from injuries.